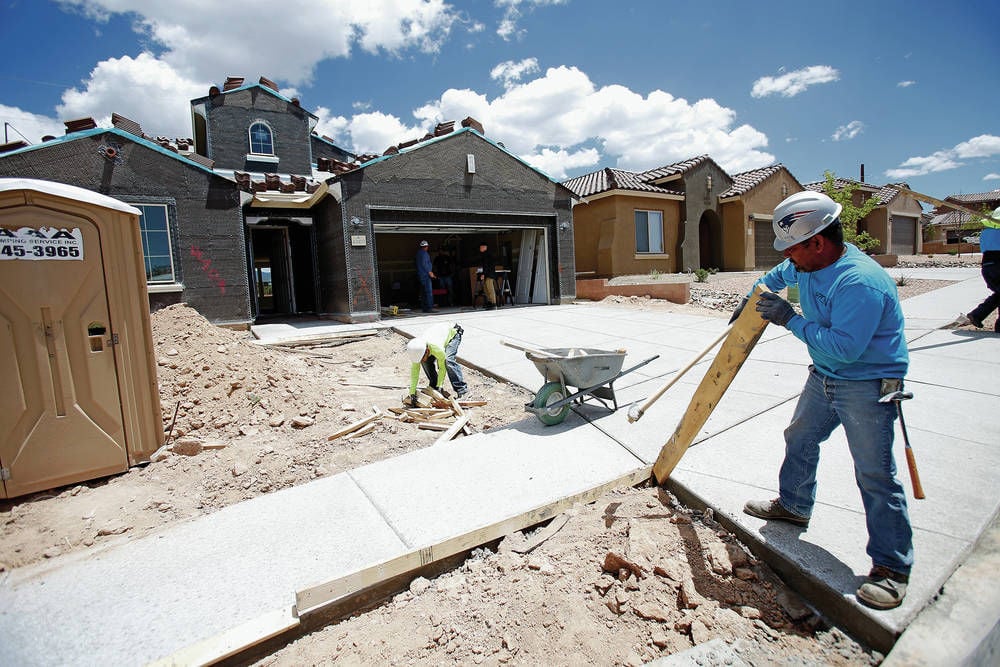 Halfway through 2017, home sales remain robust in the Santa Fe market, with closed transactions up more than 9 percent through June and median prices in both the city and county up over last year's numbers.
The Santa Fe Association of Realtors said Wednesday in its quarterly market report that second-quarter sales — in April, May and June — rose 7.2 percent in the city of Santa Fe, with a median price of $325,000, up 7.4 percent from a year earlier.
During this same period, county home prices rose by 10 percent to $465,000.
The second quarter was especially strong for sales of condominiums and town homes, one indication that baby boomers are still looking to downsize. The share of the market for those units is small in Santa Fe, but closed sales during the quarter increased 25 percent from a year ago, to 116.
While the number of new listings in the Santa Fe region has declined recently, the total inventory of homes for sale in the Santa Fe market stands at 1,711. That is up slightly from the end of March but about where it was 12 months ago.
Alan Ball, the qualifying broker at Keller Williams Santa Fe, said the market is balanced in most price ranges.
"Overall the market is somewhat balanced, with the usual strong and weak pockets. One who wishes to sell a home should find enough of a pool of buyers to make a deal," he wrote in a recent blog posting about Santa Fe home sales. "Prospects who are considering our area will have a reasonable amount of inventory to shop."
But there is one sign that less inventory might be having some impact. The count of properties for which contracts have been accepted, pending sales, dropped 25 percent in the second quarter, to 560 from 753.
If that trend continues, it would dampen sales for the remainder of the year.